An earthquake of magnitude 7.8 struck Turkey and Syria on Monday, killing nearly 200 people, leveling buildings while many were still asleep, and sending tremors that were felt as far away as the island of Cyprus and Egypt. The quake hit near Gaziantep, about 90 kilometers (60 miles) from the Syrian border. The area is home to Turkey's largest number of Syrian refugees who fled the country's long-running civil war.
The quake's epicenter was about 20 miles (32 km) from the nearby Pazarcik, Kahramanmaras province. According to the United States Geological Survey and local news reports, it was accompanied by six powerful aftershocks.
In Turkey, the quake killed at least 76 people in cities including Istanbul, the country's biggest city, and Adana, its third-largest. In addition, several buildings in the southeastern province of Malatya collapsed, and rescue workers searched through piles of tangled metal and concrete rubble, looking for survivors.
There were also widespread tremors in other areas of the southeast, particularly in the city of Diyarbakir, to the northeast of Gaziantep. Video from the area appeared to show cranes and rescue workers trying to pull people out of a mountain of pancaked concrete floors in a building.
As rescue teams worked, residents gathered outside in snowy streets and took shelter in cars as they sought safety. Some buildings in the southeastern province of Gaziantep, which sits on a primary fault line, were partially destroyed, state broadcaster TRT reported.
On social media, images showed panicked scenes of families running in the rain or snow amid the debris of collapsed buildings. A woman was seen on the ground in a collapsed building in a city in the country's south, and another person said she was trapped beneath the rubble of a building.
Turkish President Recep Tayyip Erdogan declared a state of emergency and called for a nationwide search-and-rescue operation, while Interior Minister Suleyman Soylu urged citizens not to enter collapsed buildings because they could be trapped. He said he had dispatched 80 AFAD officers, 27 accredited municipalities and NGOs, and 968 Search and Rescue volunteers from Istanbul to the south.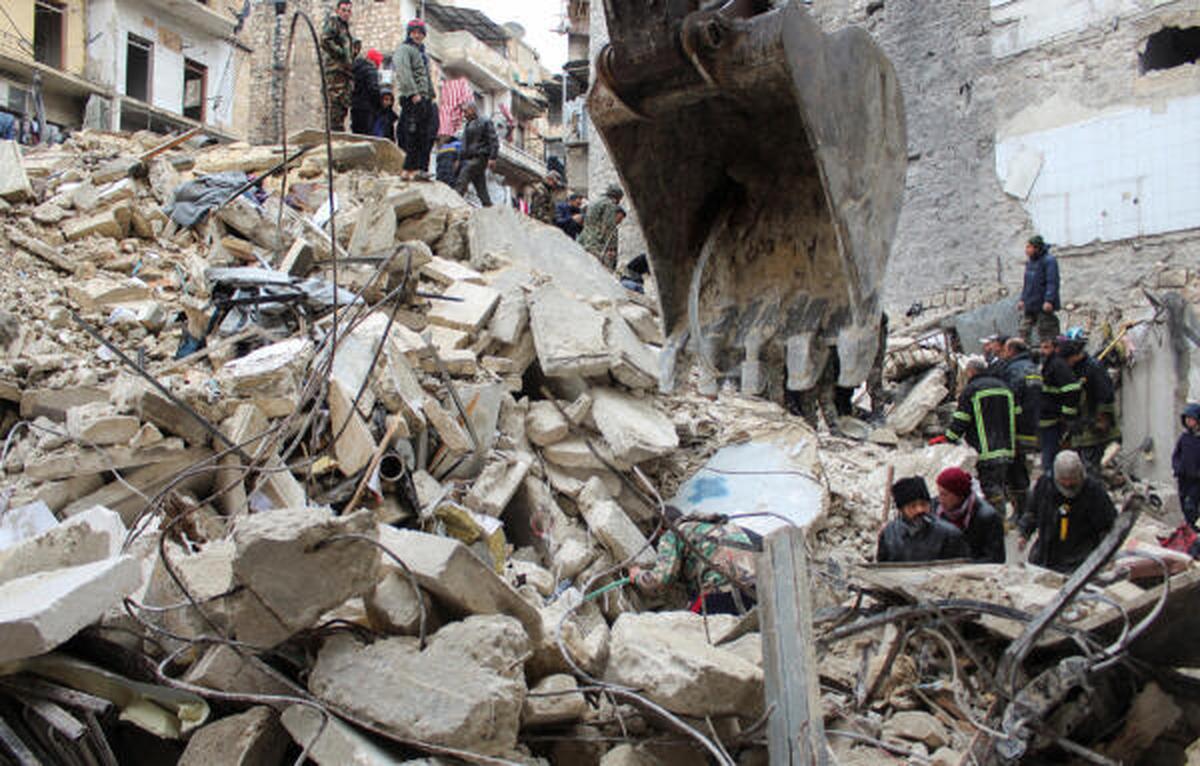 Aftershocks remained strong across southern and central Turkey, and a 6.7-magnitude quake in the northern city of Adana was felt about 11 minutes after the main quake. Aftershocks also jolted southern and central Syria, including the province of Idlib, which had undergone extensive damage from years of war.
The quake hit an area known for its seismic activity, which is believed to be the strongest to strike Turkey since 1999. It has a ring of faults around the country, which makes it susceptible to earthquakes. A major quake hit Duz, a city in the east of Turkey, in 1999, killing more than 17,000 people. It was the worst disaster to hit the country in a century and led experts to warn against building in the area without proper safety precautions.