After giving it some thought, you're finally ready to include custom logo mats in your branding and advertising campaign. There's nothing wrong with that if the numerous benefits destined to come your way are anything to go with. Custom logo mats are awesome, cheap, and require low maintenance.
Now that you mind is made up, should you buy or rent a logo rug? Although you may not have considered it before, there are plenty of benefits to renting logo mats as opposed to buying them outright. And that's what this simple guide will help you uncover today. Read on to find out more!
It's Cheaper
We all want to enjoy money saving benefits when running our branding and marketing campaigns. Actually, this is among the reasons you decided to leverage custom logo mats in the first place.  This will be among the least of your worries when you choose to rent a logo mat rather than buying it.
You don't have to pay a hefty price to buy your logo mats up front. Instead, you only pay a small maintenance fee to have the logo mats cleaned and serviced on a regular programme of your choosing.
Less Work for You
The very moment you decide to rent logo mats for your business, you won't ever worry about cleaning or maintaining them. That's because the mat rental company will handle all the work for you. In most cases, they will come to your workplace on a weekly, fortnightly or monthly basis and ensure you logo mats continue to work to their absolute best. This, in turn, relieves some of the cleaning pressure put on your janitors.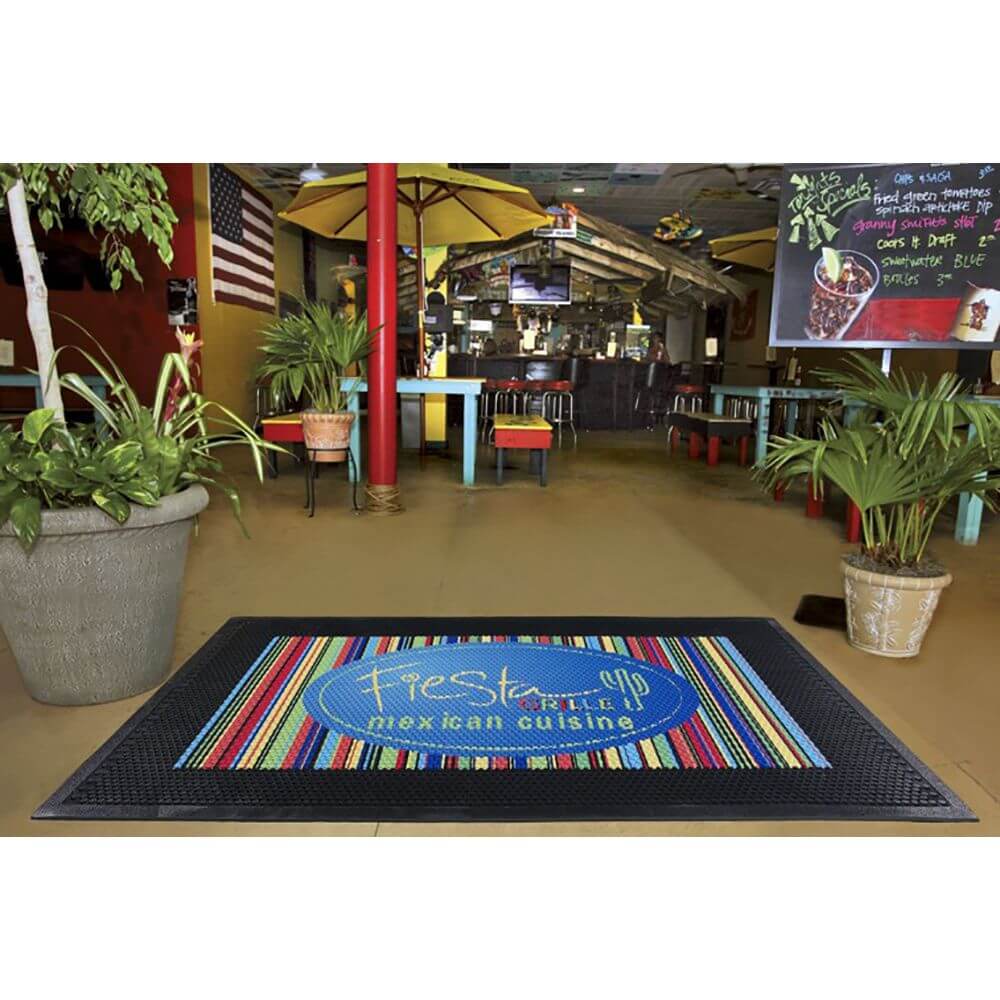 Expert Advice Every Step of the Way
With logo mat rental services, you basically outsource the maintenance to a third-party expert. Even though some business owners might not notice anything good in this, it is the ideal way to ensure you have dedicated partners who can guarantee your mats are always doing the job. You can put the additional time into good use and help drive business growth.
Nevertheless, you need to be sure that you're working with a reputable logo mats rental company. After all, not everyone you come across has your best interest at heart. No wonder you should spend some time doing your homework before you finally decide to rent logo mats for your business.
The Bottom Line
Renting logo mats will certainly offer numerous benefits to your company compared to buying them. Nevertheless, ensure you factor in the pros and cons of both options before settling on one. It is then that you won't regret your decision when it is way too late.
For business owners who simply prefer buying their custom logo mats, you should look no further than Ultimate Mats. Made of the highest-quality materials, their commercial floor mats with logo can showcase a logo, name, or even a promotional message to make your customers feel welcome. Of course, this is without feeling the pinch on your wallet.